FUMA 2016
Conference topic:
ARCHAEOLOGY IN TOWNS AND CITIES
The strategies, methodology and methods of research, presentation and protection of archaeological sites
Topics/sections:
1) archaeology
history of research, development of methodology and the methods of documentation and cataloguing
methodology of contemporary research in historical centres of towns and cities and its standards
archaeology and heritage care, presentation of archaeological finds
everyday life in the urban environment, material culture: its information potential and limits (?)
2) archaeology and historical sources

3) archaeology and building-historical research

4) research into the urban environment and the natural sciences
Mělník 1.6. – 3. 6. 2016 (Wednesday–Friday)
, Mělnické kulturní centrum, U sadu 1
www.mekuc.cz
The conference is organised by Archaia Brno in collaboration with the Archaeological Institute of the Czech Academy of Sciences, Prague and the National Heritage Institute, Prague subsidiary.
Preliminary guidelines for participants:
Duration of particular lectures will be 20 min at the most
After each block of lectures there will be time for discussion
All lecturers will have the possibility of presentation on boards in vestibule
Presentation devices available: data projector, slide projector, overhead projector (in case of any other devices demanded, please let us know in advance)
Conference languages: English, Czech, Polish, Slovak
Two social evening (to be specified)
One-day excursion
The paper is to be registered by Juni 15, 2016 at the latest
By May 30, 2016 all the participants registered will obtain detailed guidelines including the current program
Any information will be continuously updated on our web site http://www.fuma.cz/.
Kontakt:
Bc. Lucie Černá
mobil: 777 239 989
e-mail: lcerna@archaiabrno.cz
15. 04. 2021 – Lenka Sedláčková – zobrazit
Výzkumy v okolí ulice Vídeňské v Brně již mnoho let přinášejí množství zajímavých a unikátních nálezů. A výjimkou není ani nynější, byť drobný, výzkum při budování přípojky teplovodu na dvorku domu Vídeňská 11...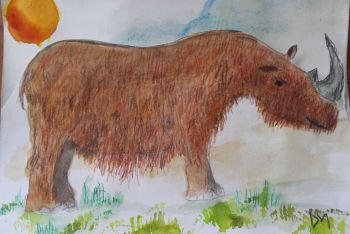 02. 02. 2021Bítov