FUMA 2009
Invitation (Document Doc) ...
Invitation (Document Pdf) ...
Applications for papers (Document DOC) ...
Applications for papers (Document Pdf) ...
PROGRAMME OUTLINE (Document Pdf) ...
Conference Forum Urbes Medii Aevi VIII topic:
"Parish churches, hospitals and cemeteries in the structure of medieval town and early medieval agglomerations"
will take place on
June 17th-19th, 2009
in Znojmo (Redutní sál at the Beseda building in the Masarykovo náměstí 22).
Guidelines for participants:
Duration of particular lectures will be 20 min at the most.
After each block of lectures there will be time for discussion.
All lecturers will have the possibility of presentation on boards in vestibule.
Presentation devices available: data projector, slide projector, overhead projector (in case of any other devices demanded, please let us know in advance).
Conference languages: German, English, Czech, Slovak. The lectures will be consecutively interpreted.
At least one social evening (to be specified).
On every early evening an excursion will take place (to be specified)
The paper is to be registered by March 31th, 2009 at the latest.
Any information will be continuously updated on our web site http://www.archaiabrno.org/
By April 10th, 2009 all the participants registered will obtain detailed guidelines including the current program.
15. 04. 2021 – Lenka Sedláčková – zobrazit
Výzkumy v okolí ulice Vídeňské v Brně již mnoho let přinášejí množství zajímavých a unikátních nálezů. A výjimkou není ani nynější, byť drobný, výzkum při budování přípojky teplovodu na dvorku domu Vídeňská 11...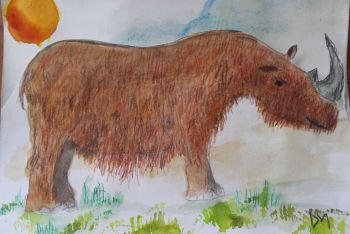 02. 02. 2021Bítov