Archaia Brno z. ú.
ARCHAIA Brno o.p.s. is a Czech non-state and non-profit organization with the legal statute of a public benefit company. Its object is the protection, rescue, documentation and research of archaeological, architectural and another historical monuments as well as the education, schooling and popularisation on the field of archaeology and preservation of historical monuments.

The activity of our company is focused on rescue and advance archaeological excavations and building-historical research on the territory of historical cores and suburbs of Moravian towns and townships, above all Brno and Jihlava, and the evaluation of results. We try to present the excavation outcomes to the professional as well as amateur public, and to use them also for the needs of preservation of historical monuments.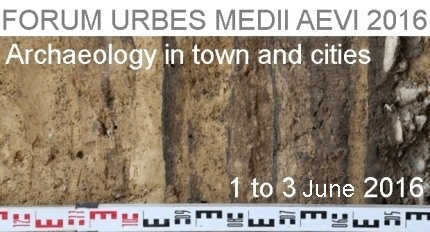 Glass from medieval Brno

(hedvika.glass@seznam.cz). The glass from Brno (and from the whole Moravia) has been processed down to the last detail since 2001. The project is being generously supported by the company Archaia Brno. More …

3. 1. 2012 10:07


Headquarters, Bezručova 15, 602 00 Brno, brno@archaiabrno.cz
Department Jihlava, Židovská 26, 586 01 Jihlava, archaiajihlava@volny.cz

úterý 19. 11. 2019 – Marek Peška – zobrazit

Minulý pátek jsme se zúčastnili odborné komise při záchranném archeologickém výzkumu prováděném v rámci obnovy kostela Neposkvrněného početí Panny Marie a jeho nejbližšího okolí...